Discover more from Deus Ex Mochaccino
Just the news and highlights from Andrea Phillips
[Deus Ex Mochaccino] Serial Inferno!

ReMade: T-Minus 24 Hours
It's a little bit of sunrise, sunset all up in here, because tomorrow will bring us the last episode in this season of Bookburners. Let's heave a happy sigh in acknowledging that accomplishment, and then freak right the hell out because the very same day—also tomorrow!—we'll be launching my next project with Serial Box: ReMade! This is a weekly serial written by multiple authors, just like Bookburners. But this is a young adult SF thriller, and I'm not exaggerating at all when I say I think I've done some of the best writing of my career for this one.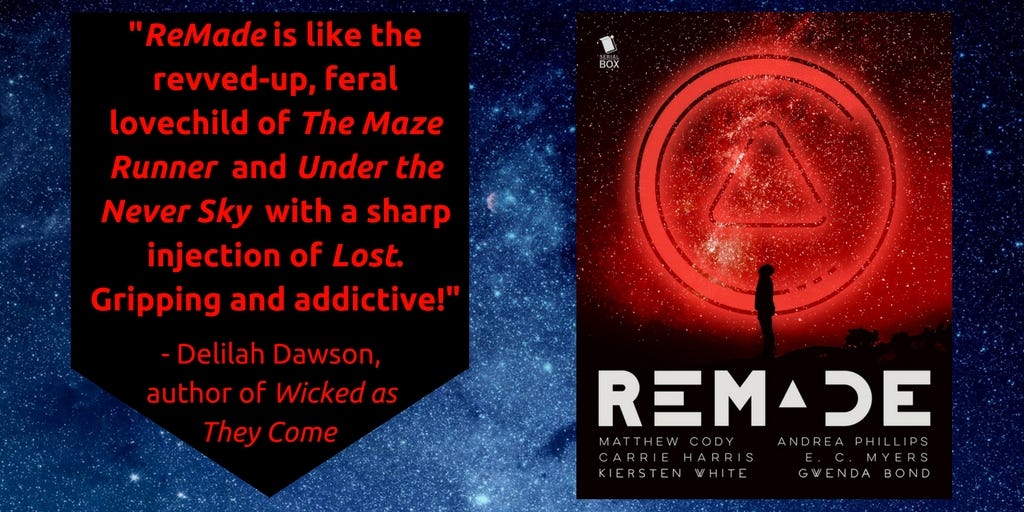 Here's the official pitch for it:

Every minute, 108 people die. On October 14th, 2016, from 9:31-9:32 p.m. EDT, 23 of those deaths will be teenagers. Now they are humanity's last hope for survival. Awakened in a post-apocalyptic world and hunted by mechanical horrors, these teens search for answers amidst the ruins of civilization. Fate, love, and loyalty face off in this adrenaline-pumping YA adventure.
Written By: Matthew Cody, Kiersten White, E.C. Myers, Andrea Phillips, Carrie Harris, and Gwenda Bond

Shhh, you can read the first episode for free right now even though it hasn't technically launched yet. My first episode is number two: Hungry. And if you watch the book trailer on YouTube (!!!) you can see a couple of hints about what's coming...

At 16 episodes of roughly 50 pages each, you're getting the equivalent of two full door-stopping volumes of a fantasy epic: 800 pages of mystery, drama, hijinx, murderbots, and teen romance. Trust me, you should buy a season pass right now. You'll be able to pick up single episodes, too, but you're not going to want to miss a hot second of this one. (And I can't link you to the single episode in stores because... it's not out yet!)
 
What Else is Cooking?
Serial Box is keeping me plenty busy, but I'm also still working on my immersive Airsoft game in Alabama (it's like live-action fantasy steampunk Call of Duty).

And I have it on good authority we're at most a couple of weeks away from the launch of Circus of Mirrors, my interactive children's book. It's kind of a one-child alternate reality game where the parent plays the role of puppetmaster. It's a really fun experience—I've just run through it with my own daughter!

And finally I've written a few short stories of late, though I haven't been posting them to my Patreon; gotta think through what to do with that moving forward, if anything. And I'm working on another novel which is going to be remarkably ARGlike and super duper amazing... if I can pull it off. I guess we'll see!

And finally: I'm cutting down a lot on appearances and speaking for the next year, but I'm definitely going to Confusion in Detroit this coming January. Hope to see you there!
 
Do Me a Favor?
One last thing. I'm starting to want your feedback on this newsletter? A lot of you signed up initially around the time I released A Creator's Guide to Transmedia Storytelling, and I'm producing my own work these days a lot more than I'm telling other people how to make their own. As a result this newsletter may have drifted a bit away from what you were expecting when you first signed on!

I'd be ever so grateful if you could fill out this quick three-question survey just to let me know what you wish was in this newsletter, how often you'd like to see it, and any other feedback you have on my newslettery ways. Thanks so much for sticking with me. I owe you one! Or by now, like... fifty. You're the best!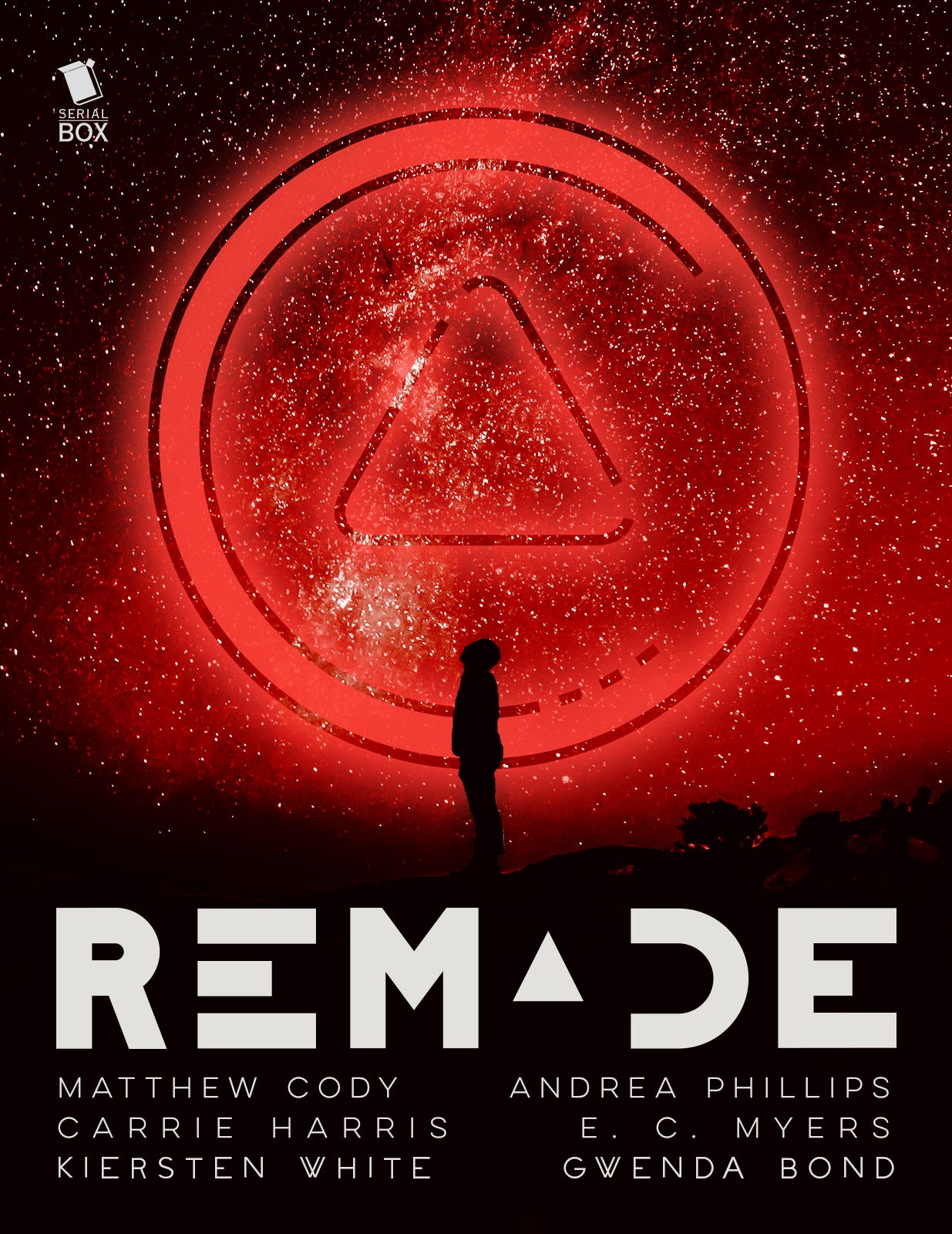 You Live. You Die. Now Run.
Some Books Have Teeth.
BUY A SEASON PASS FOR BOOKBURNERS 

Single Episodes
(Ebook and Audio)
 Amazon | iBooks | Kobo